It's been very quiet around here for a long time now. Mainly down to work pressures, and a little to do with life pressures.
Well its coming up to new year, and in line with typical expectations I will be doing my best to re-set that good old work life balance.
So here goes a quick list of stuff to change:
Loose some weight, not a little and not just for a few weeks.
Stop spending money on rubbish that I don't need/use.
Stop working till gone 7PM everyday, and if I need to work later do it from home.
Limit my hobbies to Photography and cooking
Focus on Fiona and Rebecca
Book a couple of decent family holidays
That's enough for now, and keep on my back to keep me honest!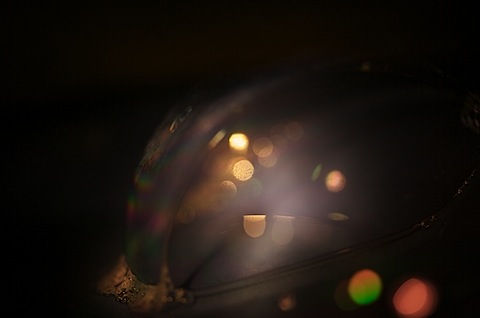 This is a bubble shot that I took last night to see if I could actually get some interesting images.