Last Sunday, a poor young lad was inflicted with a life long curse (well the length of my life anyway). Against all previous signs of sense Andy and Phil asked me to be a God Father to their second son JJ!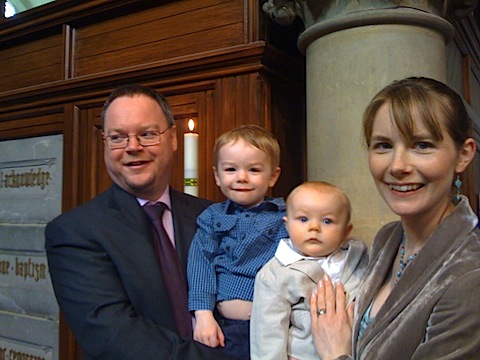 JJ is the one with the staring eyes, he knows you know!
With Rebecca in the hospital, and the rain and hail coming down, I drove up to Hertford for the service and to make my vows. Then unfortunately turned right around and headed back to East Surrey Hospital.
It was a nice service, and the minister was a hoot.
Rebecca is now on the mend and being a pickle, and I hope and pray that JJ will survive the burden that has been placed on his shoulders!